It's not really a secret why many companies specializing in wine and spirits have resorted to integrating an ERP solution like INECTA Food. For one, like other beverage businesses, wine and spirits businesses have a laundry list of processes that they must execute on a daily basis in order for their operation to remain in pristine order. These processes are typically mired in tedious and manual task execution through spreadsheet data entry and other similar accounting tools. Wine & spirit companies were previously tethered to the archaic methods of the past for resource planning tools. Once companies like INECTA began to harness their software to create more efficient ways for wine & spirits companies to complete daily operations, businesses everywhere began to take notice.
Wine & Spirits businesses have a few core processes that are crucial to the success of their overall operation. INECTA Food homed in on those core processes and developed features designed to streamline them with the utmost efficiency and accuracy. Our experts know exactly what wine, spirits and other beverage companies need to be successful based on years of experience working hands on with these types of businesses. INECTA is composed of ERP specialists that have many years in the food and beverage space, and know what variables are involved in operating a successful wine & spirits business. While it is true that this type of software is available with other solutions, no competitor comes close to the hands-on implementation and success management you receive as part of INECTA Food's service. Powered by Microsoft, INECTA Food boasts a suite of features for wine & spirits businesses that are seldom found in other solutions. These features all serve to elevate beverage companies by increasing productivity and reallocating resources to where they are most needed. To gain a clearer understanding of how exactly wine & spirits companies can benefit from an ERP solution like INECTA Food, we thought it would be best to briefly outline the features that come right out of the box immediately when you sign up for INECTA Food's services.
Quality Control
The first feature is quality control, and this is a big one. The INECTA Food solution comes armed with an exemplary quality control module that ensures your product maintains its integrity throughout the entire supply chain. For wine and spirits companies, the importance of a tool such as this cannot be understated. In an industry where quality is measured against unusually high standards, quality assurance is paramount. With this very sobering notion in mind, INECTA Food developed an unequivocally efficient quality control functionality that offers wine and spirits businesses peace of mind with the creation of every bottle of alcohol. With our quality control feature, you can guarantee the safety and quality of your product from vineyard to your customers' refrigerator. In addition, with the INECTA Food Quality Control tool, you can set up quality control inspections, verifications or special instructions. You can also ensure task completion through tallies and acknowledgements. This feature ensures that your product remains in excellent standing order throughout its supply chain journey, from the moment the grapes are plucked from the vine to the moment it arrives at the liquor store. Some of the other benefits of the Quality Control feature include:
- Maintain quality data collection
- Leverage customized COA reports
- Dispose of any inventory that does not meet quality standards
- Control deviation of quality throughout your production line
- Avoid cross-contamination in accordance with allergen controls
- Multi-state compliance and tax calculations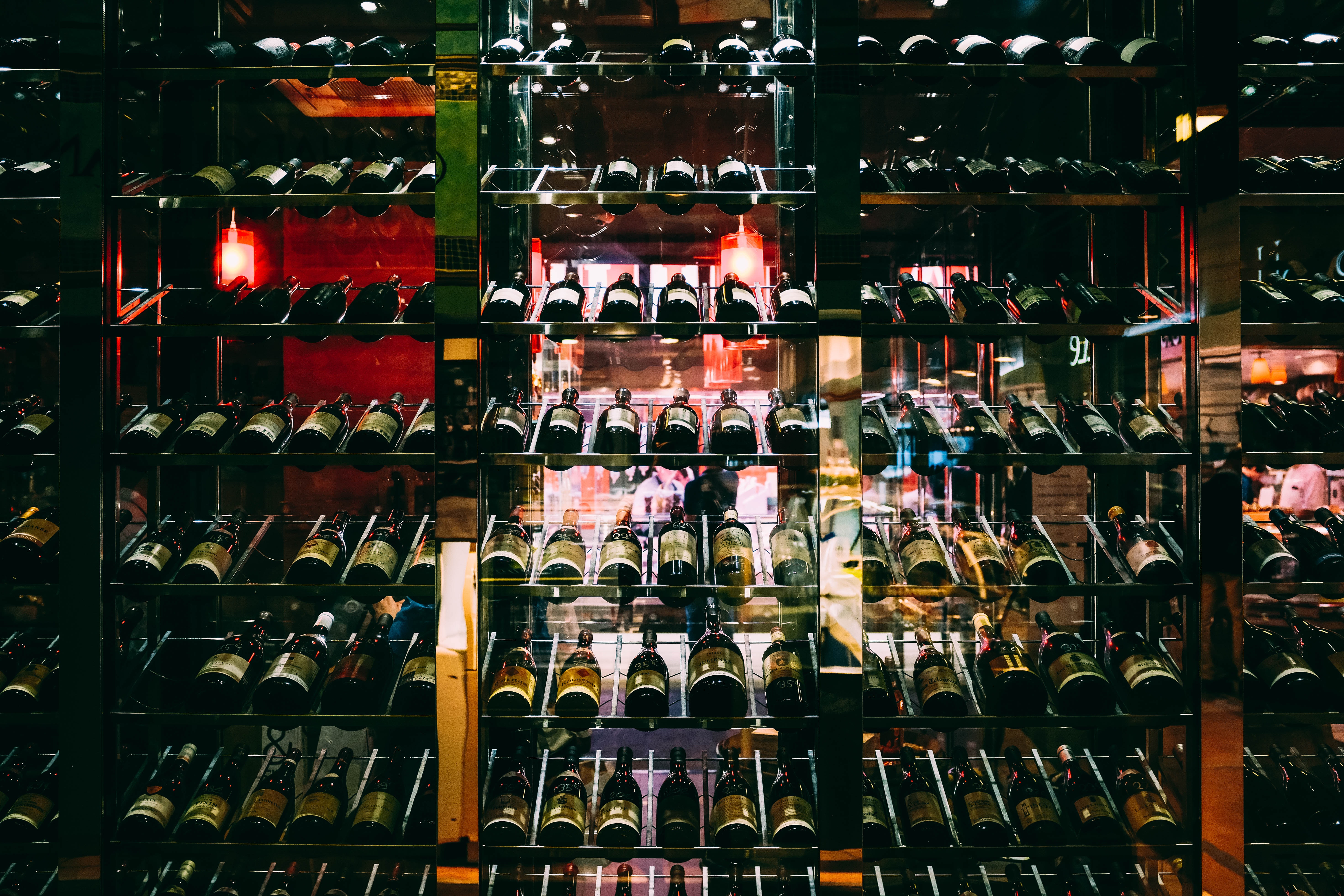 Lot Traceability
The next feature on our list of reasons why your wine & spirits business can benefit from and ERP like INECTA Food is Lot Traceability. Maintaining a tight monitor over your lots is crucial when it comes to bottling of alcoholic beverages. With this in mind, INECTA has established a feature within their solution that has the ability to trace every single lot that is created, backwards and forwards throughout the entire supply chain. With our lot traceability functionality, your business can stamp out the chance of a recall by monitoring every lot upon its creation until the moment it is purchased by the customer. Maintain food safety standards by enlisting the help of INECTA's secure Lot Traceability feature. Some of the most prominent, and frequently leveraged granules within the lot traceability feature include Actual vs. Estimate calculation, an increase in lot visibility and usability, and detailed lot attributes just to name a few. Having this amount of transparency in regard to lots is almost unheard for many wine and spirits companies. This is truly a heaven-sent feature in an industry where there are so many imposed standards and regulations to adhere to. In addition to those few granules, the lot traceability feature offers:
- Minimum Expiration Date for Customer
- Mass Item and/or Lot Attribute Substitution
- Calculate Storage Costs using Revaluation Journals
- Advanced Lot Management Reports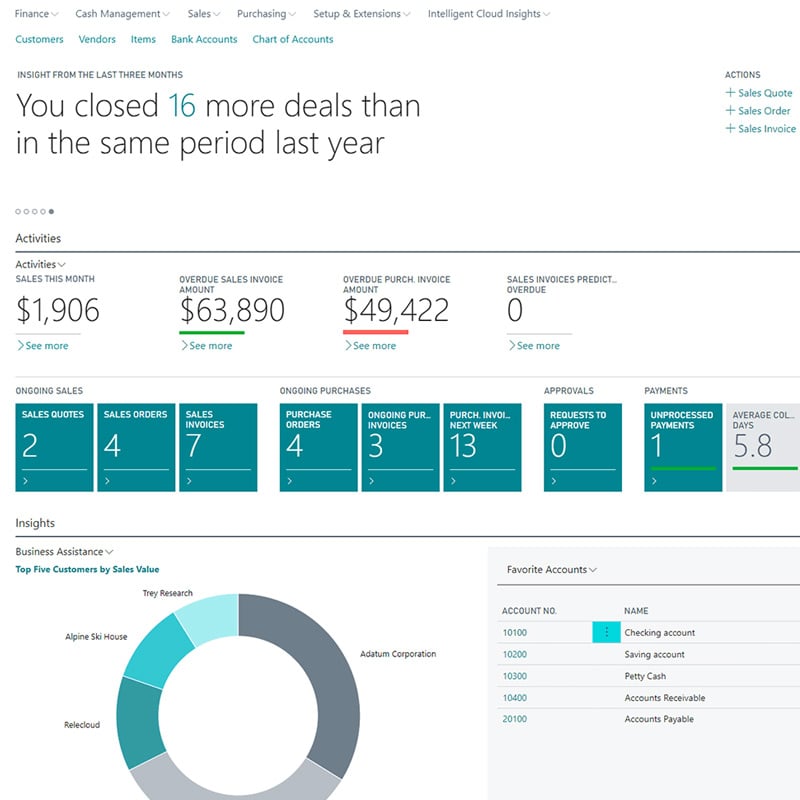 Regulation & Compliance
The next feature, and perhaps the most unique to the wine & spirits industry, is INECTA Food's regulation & compliance feature. As we're sure you're aware, if you ply your trade in the wine & spirits space, state-by-state rules and regulations vary on a truly remarkable scale. These varying regulations make it increasingly difficult for wine & spirits companies to conduct business within their own state, and across state lines. Keeping tabs on all of the differing rules and regulations regarding the distribution and sale of alcohol isn't an easy ask. But when you sign up for INECTA Food for Wine & Spirits, you exponentially decrease the stress and aggravation usually involved with operating a successful wine and spirits business. With our solution, you can ensure your compliance in accordance with FDA, and other authority regulations by leveraging INECTA Food's connection to Genesis R&D Food Formulation and Labeling Software. INECTA Food can keep track of all licenses and codes within any compliance table, as well as license expiration dates. The INECTA Food solution for Wine & Spirits also can keep track of all attributes that revolve around alcohol containers. They are able to track each product by brand, market, liquor type, container composition (plastic, glass, aluminum), and much more. In addition, our Regulation & Compliance feature within the INECTA Food solution offers:
- Dynamically change or adjust recipes and formulas to fit package labeling
- Create lot traceability reports within minutes
- Gain valuable insight with comprehensive audit history
- Generate nutritional fact panels in compliance with FDA regulations
- Remain within parameters of all FDA mandates with every lot
- Multi-state compliance and tax calculation
Warehousing
The last feature we want to touch upon is warehousing. For many wine & spirits companies, managing their warehouses can seem like a daunting task when you consider the sheer volume of product some of these businesses are working with. These wine and spirits companies need a highly capable warehousing tool that they can access from anywhere, with accuracy and immediacy. With this in mind, we offer INECTA Food's mobile warehousing & sales application. For our wine and spirits customers, while in the warehouse, use any Android-powered scan gun to automatically store product information into the system. Meanwhile, our mobile sales app gives your sales team complete access to the same system, online or offline. This app gives wine and spirits companies full range in keeping tidy order over their warehouse. Product is precious, and no one understands this more than INECTA Food. Along with the previously mentioned granules, the warehousing application offers businesses the ability to:
- Manage PO receipts and adjust orders
- Create pallets of multiple items for put away
- Pick, package and transport finished goods at the drop of a hat
- Organize and maintain records of mobile warehouse transactions
- Convert raw materials into WIP and return balances to storage
- Monitor physical condition of all inventory in the warehouse
- Access quality control information of all raw materials
- Verify your entire inventory's location, ID, lot number, quantity, and much more
These were just a few examples of why wine & spirits businesses need ERP in order to maintain an efficient and ultimately profitable operation. As you can plainly see, dealing with alcohol related products within the confines of the United States and abroad can be quite a challenge. But with a cutting-edge system like INECTA Food, dealing with these typical headaches are a breeze, giving you and your business peace of mind knowing that their entire operation is in experience, dedicated hands. Make the best decision you can make for your wine and spirits business by implementing a sure-fire solution that is tried and proven by countless other food and beverage companies.