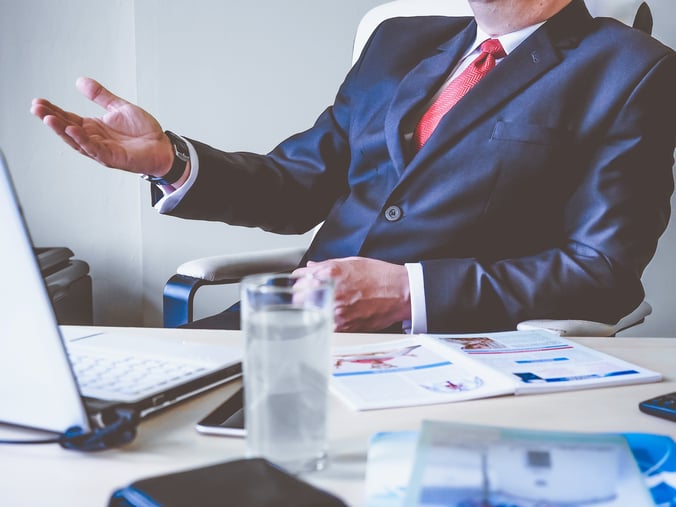 VAR selection can be defining decision in the success of an ERP project. With so many VARs to choose from, the decision to choose a VAR based on experience with your industry or their physical location can be difficult.
A good VAR has personnel specializing in business analysis, implementation, testing, change management, software development, technical support, and customer care. Sometimes, the people employed by the VAR may hold more than one role or some roles may be outsourced, but the roles are present nonetheless.
In choosing a VAR, an important consideration is how the execution of a VAR's roles affects your business operations. How your business operates can be a deciding factor in whether you choose a VAR based on location or vertical experience.
Location
Culturally, you may find you interact better with a VAR from your region whose personnel speak your language fluently. If your business operates in more than one country, it may be important to choose a VAR that has a presence in all countries that you operate in. If a VAR has no trainers that speak your language, you may have difficulty learning essential functionality.
There are a number of matter-of-fact business needs that play to the advantage of a VAR's location. If your business involves product where geographical knowledge would be highly desirable, you may find a VAR in an inappropriate location doesn't fully grasp your business needs.
For example, if you are involved with agriculture, it might make sense to interact with someone local as they would be more likely to have encountered your regional issues before.
Country-specific regulatory knowledge can be also relevant. Regulatory requirements in one country can be—and usually are—completely different than in another country. Consider, for example, a VAR based in Australia with their relatively simple tax laws trying to configure your ERP to manage California sales tax; you would likely have to teach them everything.
To summarize the advantages of choosing a VAR based on location:
Culture

Language

Multiple business locations

Region-specific industry knowledge

Regulatory knowledge
Vertical Experience
An initial question I have been asked when discussing vertical experience is "what is a vertical?" A vertical is a simple concept: the way your specific kind of business works. A vertical is not a general kind of business; manufacturing and distribution are not verticals. Food manufacturing, wholesale wine distribution, and automotive repair are examples of verticals.
You know what your vertical is. Using a VAR with extensive vertical experience can have financial advantages if one-size-fits-all solutions don't fit your business. Solution cost savings is the most obvious advantage of a VAR with vertical experience.
If a VAR has already had success assisting many businesses like yours in the past, you don't have to pay for all of their prior work. With an experienced VAR, you reap the rewards of their not having to learn what your business is all about. In contrast, a VAR inexperienced with your vertical could end up charging you to develop a solution from scratch.
Some kinds of businesses have unique, critical processes that can be managed through an appropriate ERP system. Food manufacturing, for example, relies heavily on recipes, specialized production processes, ingredient sourcing, lot traceability, expiration dates, and quality control.
Using an ERP to assist with critical processes can save your company money while working around an ERP to manage your critical processes can be costly. Performing workarounds just for the sake of recording transactions won't help your business grow, but an ERP tailored to your kind of business can make all your processes more efficient and effective.
Training is another factor where VARs with vertical experience can be advantageous. Rolling out your ERP systems and improvements will go smoother if the software trainers are intimately familiar with your kind business. Training is going to be more effective the more a trainers know how your business should operate.
The key advantages of a VAR with vertical experience:
Cost savings due to prior experience

Increased process efficiency and effectiveness through ERP

Trainers know how your business works
Having it Both Ways
In an ideal world, your VAR of choice would have extensive experience with your vertical, with offices locally and in your satellite location across the world. Unfortunately, reality is rarely that easy. You will most likely have to choose a VAR based on the most important needs of your business.
If you need a little of both location and vertical experience, there are ways to accomplish this. Many companies choose to use a VAR with extensive vertical experience while also hiring an independent consultant based on location. Some companies even hire ERP experts as employees. In some industries, ISV solutions exist where a VAR doesn't necessarily have to be an expert to effectively deploy successful vertical-specific solutions.
While it is tempting to just invest in developing ERP software that exactly fits your business, we can't all be Tesla. In most cases, too much custom development is something that you will want to avoid. In fact, most companies deploy ERP solutions without extensive custom development for good reason.
As some customization will be necessary, a VAR's vertical experience may be a deciding factor as they will have already done most of the work already. However, you may find your location needs outweigh vertical experience. This decision isn't easy as there are benefits to each type of VAR, but the decision needs to be made to ensure profitable use of an ERP.