Welcome
Welcome to the new and improved iNECTA Newsletter! There are a lot of exciting things happening at iNECTA, with the addition of several features that aim to heighten our solutions further and expand the amount of services we provide. In this newsletter, you can read more about all the progress we as a company have made in recent months, hear from some of our trusted experts, and see what we have on our plate for the months to come. iNECTA consistently strives to remain on the cutting-edge, offering unparalleled ERP solutions to businesses looking to optimize their daily operations. We would also like to use this edition of the iNECTA newsletter to express our gratitude to our current and new customers. We are grateful for your confidence and we are excited to work with you to take your business to new heights. iNECTA is committed to excellence, and we are constantly working to push the pendulum forward in creating the best ERP solutions available.
Word from Director of Sales at iNECTA, Bjorgvin Gudmundsson: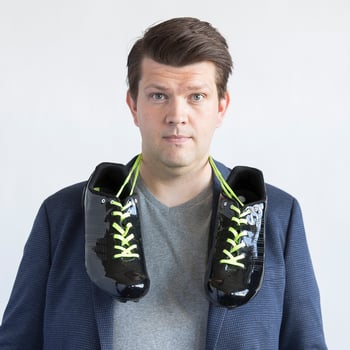 ---
"We are thrilled to relaunch our iNECTA newsletter and give our current and future users a glimpse at what we have been working on in the recent months, and to get a sneak-peak at what's to come in the months ahead. The primary purpose of this newsletter will be to unveil a new update to our system bi-monthly, with an in-depth explanation of the update and how it will affect your user experience. This newsletter will serve as the perfect platform for putting our newest features on display. In this addition of the iNECTA newsletter, we've decided to focus on the introduction of Aquaculture vertical under iNECTA Food. We are excited to announce more and more updates to your iNECTA solution as they are rolled out. This newsletter is the culmination of all of our most notable additions and improvements, as we are in a constant state of evolution, remaining on the cutting-edge and offering the most efficient and seamless ERP solutions on the market."
Integration with Microsoft Teams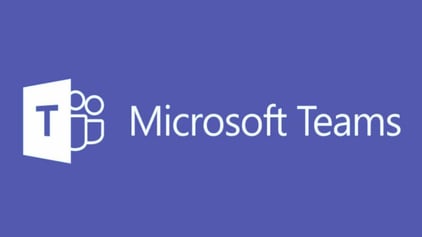 ---
Recently, iNECTA decided to fully integrate with Microsoft Teams internally. The user interface and easy-to-use communication features offer a multitude of options that help our team conduct our daily operations seamlessly on a trusted Microsoft platform. Our plans also include integrating Microsoft Teams for our communication with users. We are excited to make Microsoft Teams available for all of our iNECTA customers, as we feel that this platform is superior and allows for optimal communication. With the ability to sync with outlook, calendar, and make in-app calls, Microsoft Teams has elevated the way we correspond with each other internally as well as with our users.
iNECTA LLC announced its Aquaculture solution as a part of iNECTA Seafood

---
iNECTA LLC announced its Aquaculture solution as a part of iNECTA Seafood, working closely with seafood companies to optimize their operations and get the most out of their Microsoft Dynamics 365 systems. Aquaculture has exploded within the world of seafood in recent years, so iNECTA Seafood felt it was high time we accommodate our aquaculture customers.
iNECA Seafood offers users within the seafood industry world-class software to ensure their businesses operate above the cutting-edge and guarantee the quality of their products from catch to counter with unmatched technology from Microsoft.
"It is with great excitement to announce iNECTA Seafood will now be offering a full suite of services to customers of aquaculture and hope that these businesses will flourish with the help of our unparalleled solutions. Aquaculture is on a steady incline within the seafood industry and requires software to match its lofty ambitions, we here at iNECTA hope to meet that need." –Bjorgvin Gudmundsson, Director of Sales at iNECTA.
iNECTA Seafood's Aquaculture features include: Production planning, cost analysis, financial forecast, live feed management, hatchery inventory management, and broodstock management. iNECTA is proud to offer all of these features in one easy to use, efficient solution designed specifically for the world of Aquaculture. With the help of our solution, we aim to propel Aquaculture to new heights.
iNECTA Founder & CEO Johannes Gudmundsson on release of Aquaculture vertical: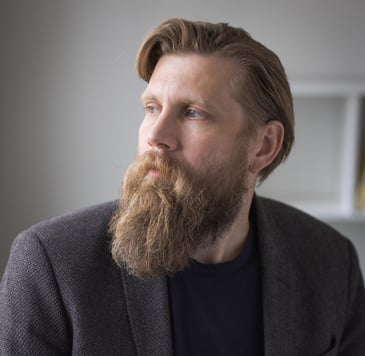 "It's hard to ignore the dramatic upswing in Aquaculture within the seafood industry. As a result of this growing trend, iNECTA Food has answered the call, and responded with a solution specifically designed for businesses sustained by Aquaculture. Our solution offers a suite of features that allow Aquaculture businesses to flourish, with seamless processing for every daily operations. These features include production planning, cost analysis, financial forecasting, live feed management, broodstock management and hatchery inventory management. Our iNECTA Food solution is a perfect complement to the companies whose commitment to environmentally sustainable fisheries will allow for the seafood industry to expand and thrive for years to come. It is our hope that with our premier ERP solution specifically geared towards the Aquaculture industry we can create a strong bond with Aquaculture businesses to continue the trend by supplying them with the best all-in-one seafood-specific solution available on the market."
iNECTA Blog
---
What is Aquaculture?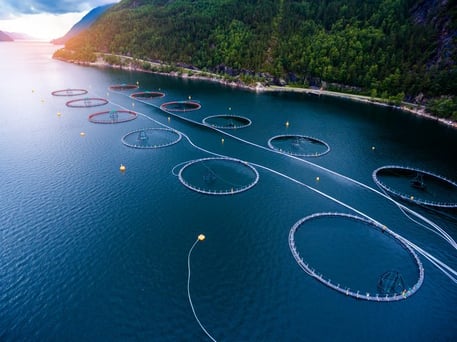 Aquaculture is best described as the cultivation of aquatic animals or organisms for the purpose of controlling conditions as a means for production. The production process varies based on the species that is being farmed. Often, the organisms are comprised of fish, plants and shellfish. Aquaculture is utilized for a myriad of reasons, all serving a specific purpose-mainly consumption. The easiest way to think of aquaculture is to relate it directly to the concept of traditional farming. Instead of sowing the land, the farmer farms the water. Aquaculture refers to a myriad of species, typically living in freshwater conditions. As for species residing strictly in salt water conditions, the technical term is 'Mariculture.' Aquaculture has a long and detailed history dating back thousands of years. The concept was introduced as a method to control plants and fish in their natural environments, albeit lakes, rivers, and oceans.
iNECTA University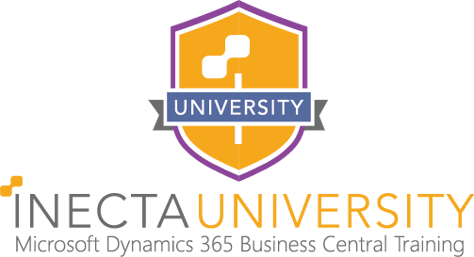 ---
Our team of senior consultant trainers serve as your professors in this onsite classroom setting where we take you step-by-step through our comprehensive and interactive ERP curriculum.
Our courses are offered in several convenient locations. iNECTA University offers intimate classroom settings where students can choose from several training topics over a three-day course.
Students may then take the required test to receive the necessary certification once the course is completed.
iNECTA University Tutorial Videos
iNECTA Upcoming Trade Shows
---
We'll be exhibiting at several trade shows this fall.
Stop by and visit us if you're in the area!
Natural Products Expo
Baltimore Convention Center
Baltimore, MD
September 12-14, 2019
Booth # 1914
Process Expo
McCormick Place
Chicago, IL
October 8-11, 2019
Booth # 2219

Dynamics Communities User Group Summit
Gaylord Palms Resort
Kissimee, Fl
October 15-18, 2019
Booth # 511
PMA Fresh Summit
Anaheim Convention Center
Anaheim, CA
October 18-19, 2019
Booth # 2506
---