The age-old debate between Business Central and NetSuite has intensified with time. With digitalization, the race to being the best ERP software for businesses across the globe has gone up a notch. With more businesses streamlining their processes, ERP is running wild and it's worth weighing in gold. And so, it all boils down to which ERP solution is better for your business.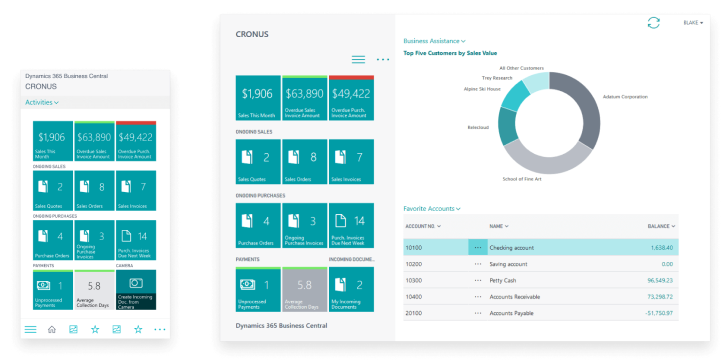 The suitability of an ERP software for a business is dependent on certain factors. First and foremost is the size of the business and the industry one operates in. The scale of applicability of ERP differs among industries and businesses. A classic example is the Food industry where food ERP has taken over. To speak volumes, meat processing which traditionally was a manual task is now automated thanks to food ERP. Food manufacturers and distributors have recognized what food ERP brings to the table and embraced it to their core.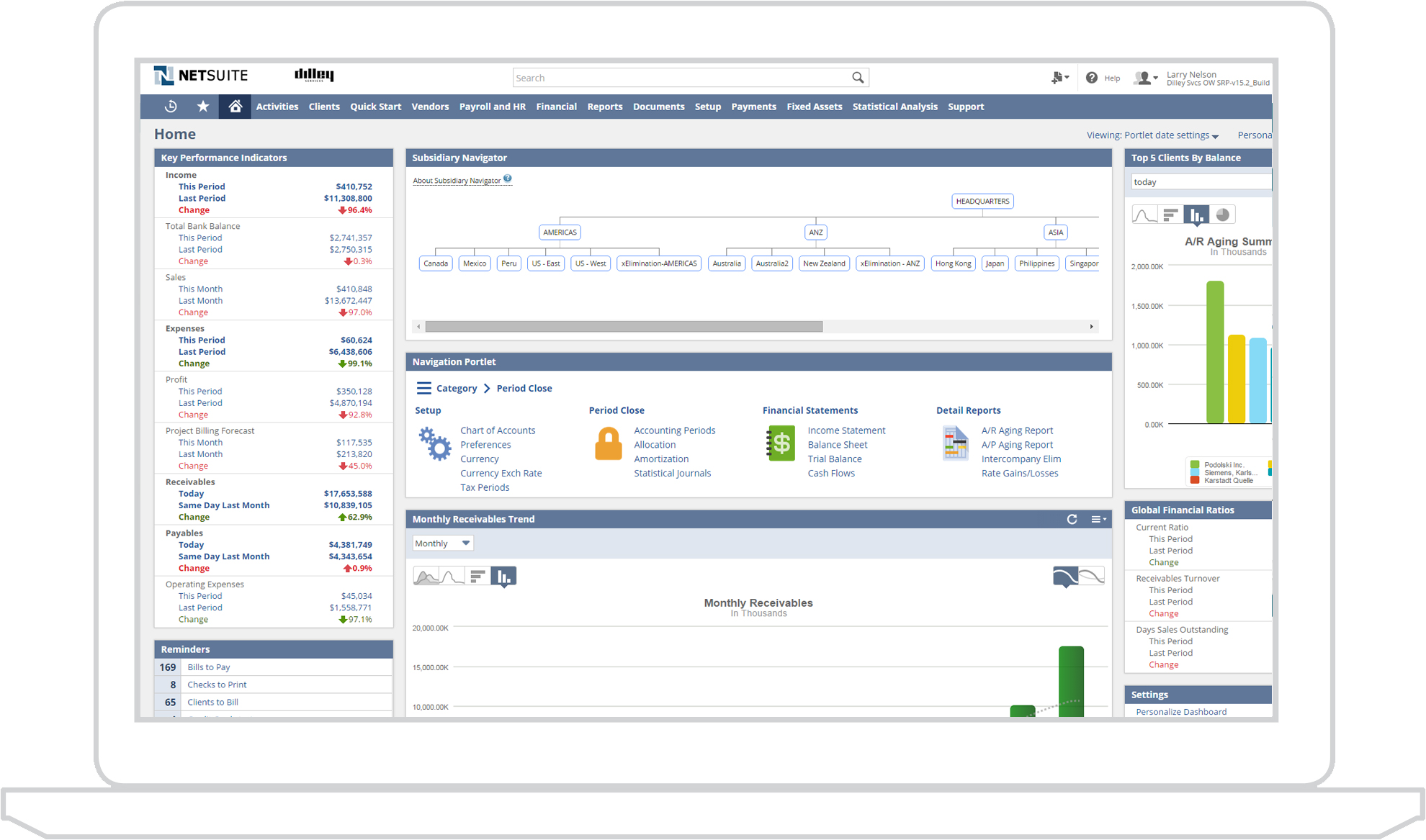 After these factors are looked upon a business needs to list the business needs and if they match what the particular ERP solution has in store. Only when all these boxes are ticked, an ERP software is incorporated.
Talking about ERP software, the first name that rings a bell is Microsoft Dynamic 365 Business Central. Referred to as Microsoft Dynamic NAV before, Business Central ERP solution is available on premise and cloud. Not only does it help to streamline processes but also, it's operability and implementation is user friendly. This is a clear match for its target segment i.e. small and medium sized businesses seeking user friendly interface. The icing on the cake is that Business Central offers room for customizations as well.
Unlike manual customizations, these do not require hefty investments of time and money and cater to business specific needs.
On the other end is NetSuite. Unlike Business central, NetSuite is only available in cloud and is suitable for medium and large sized businesses. Retail, manufacturing and finance are some of the notable industries that have made use of this valuable ERP solution.
To put an end to this debate, following is a comparative analysis undertaken based on certain factors:
1. Cost
Microsoft Dynamics 365 Business Central provides a 3-category subscription model.
This gives flexibility to the user to subscribe based on business needs. The subscription model is as follows:
Essentials Subscription: $70/user per month
This covers functional areas such as financial management, HR, project management, CRM, warehouse management and supply chain management)
Premium subscription (includes Manufacturing): $100/user per month
This covers all Essentials functional areas and also offers production and service management in addition.
Team Members: $8.00/user per month
This is for light users and provides limited access to read, write and edit data.
NetSuite
NetSuite's base license pricing starts at $999 per month, with each additional monthly user at $99 per month.
2. Implementation
Business Central has 3 implementation packages, the scale and application differing in each. These are as follows:
Business Central Base: 2-Day Implementation
This only involves the basic setup of the system. This kind of implementation is designed for organizations that are looking to handle the majority of the implementation themselves, preferably having retained some experience with configuring financial solutions.
Business Central Standard: 2-Week Implementation
The target segment for this plan are organizations with a fair amount of experience in implementing financial systems in the past and require minimal assistance and training.
Business Central Preferred: 6-Week Implementation
This package is advertised as the full-service treatment from Business central which is most appropriate for companies with an experienced bookkeeper or controller who require core financial processing.
NetSuite
With a time-frame of two to six months NetSuite's implementation is quite a lengthy process. Factors like complexity and business needs are pivotal to the implementation process. The customer too has a pivotal role in implementation and it's not solely dependent on the service provider in some cases.
3. Customization
NetSuite does bring customizations to the table however they are to be done manually. This makes it huge in terms of time and monetary investment. To add fuel to the fire, this process is complicated and unavailable in the standard NetSuite package hence additional features will need to be purchased by the user.
With Business central the need for customizations are not only rare but also user friendly. They are as easy as adding an extension that can add functionality, change behavior and provide access to new online services. In addition, you can download new features via the Microsoft AppSource.
Which is better?
Now, it is safe to say the scales are tipped majorly in favor of Microsoft Dynamic 365 Business Central. The user-friendly transition both in terms of time and monetary investment makes the choice a no brainer. Not to mention, Business Central is also suitable companies that are using QuickBooks and are looking to make an upgrade to a system with similar features and modules. For those users who intend to implement the on-site version of Business Central, developers will have an easier time accessing the system's source codes. Business Central is also a bit more appealing for small and medium-sized businesses that are looking for an less-intimidating, essential ERP system.
One of NetSuite's biggest drawbacks is the fact that its customization abilities and reporting engine are relatively complex. If that was not enough, the fact that it is a hosted solution, meaning it will not be able to adapt and stay in touch with the current business environment. Not to mention, NetSuite is also incapable of servicing an on-premise model due to cloud-exclusive operability.
In today's dynamic business environment change is the only constant. With increasing competition, operational efficiency is now the name of the game. In this regard when installing ERP, one must remember that time is money. For the ERP solution partner can help your business boom in 6months or halt your business operations for the same, choice is yours. ERP can help you get ahead but it boils down to the ERP solution you incorporate for it will decide if you make it or break it.