A Proven Solution for Your Business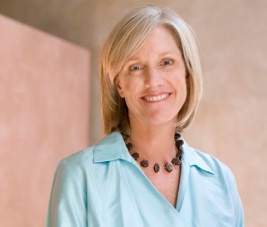 Microsoft Dynamics NAV is multi-language, multi-currency business management solution that helps more than 117,000 companies worldwide manage their accounting and finances, supply chain, and operations.
Start with what you need now, and easily adapt as your business needs change. In the Microsoft cloud or on your servers—the choice is yours.
Office 365 + Microsoft Dynamics NAV 2017
Microsoft Dynamics NAV and Office 365 is the winning combination for business. When your email, calendar, and files seamlessly come together with your data, reports and business processes you get an integrated experience that no other stand-alone enterprise resource planning (ERP) solution can match.
A consistent user experience across devices makes it easy for your people to complete their everyday tasks whether they are in the office or on the go. Watch the video to see how Office 365 and NAV 2017 work together...
Choose a Partner for Success
Microsoft Dynamics NAV is available exclusively through Microsoft Dynamics Certified Partners. Value Added Resellers like iNECTA provide planning, implementation, customization, and support services aimed at optimizing the solution to your specific needs.

Perpetual or Subscription Licensing
Customers have the choice of purchasing their Microsoft Dynamics NAV licenses up front, or paying a monthly fee to a service provider.
Perpetual Licensing
Perpetual Licensing for Microsoft Dynamics NAV is designed to help small and midsize businesses get started with an affordable upfront starting price, rapid start tools and built in functionality.
With Microsoft Dynamics Perpetual Licensing, customers license the ERP Solution functionality, and access to that functionality is secured by licensing users.
Subscription Licensing
Service provider's Subscription Licensing for Microsoft Dynamics NAV helps keep lower upfront costs through a "per user, per month" licensing fee.
This helps small and midsize businesses get started with a low initial cost while leveraging the built-in functionality and rapid start tools. Customers have the choice of two concurrent-user types, Limited User and Full User, and the option to give those users access to advanced functionality through the "Extended Pack.
Starter Pack and Extended Pack
Microsoft Dynamics NAV 2017 allows you to get going quickly and affordably with the Starter Pack. For those companies needing more functionality, the Extended Pack can be added to the Starter Pack. The Extended Pack cannot be purchased on its own.
Starter Pack
Small and midsize businesses can quickly and affordably get started with Microsoft Dynamics NAV.

The Starter Pack offers core Financials, Distribution and Professional Services functionality, plus three Full User licenses for one price.
The functionality included in the Starter Pack is designed to help customers:
Gain control and insight over their finances
Purchase and sell items and materials
Pay and manage employees
Manage the billables generated by consultants
Customer Relationship Management (CRM) to manage customer and supplier relationships and offer the highest quality of service and support.
The Extended Pack
Businesses that require more advanced functionality can license the optional and additive Extended Pack.

The Extended Pack enables customers to integrate core financials and distribution management with broader functionality extensions such as:
Manufacturing to support and control the manufacturing environment
Warehousing to manage the warehouse and support operations
You can choose to deploy the Microsoft Dynamics NAV 2017 Starter and Extended Pack functionalities that support your business processes and productivity within your organization.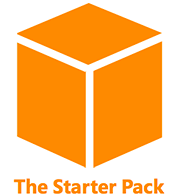 The Starter Pack is for companies who need core financials and trade functionality including:
Basic Financials Management (General Ledger and Fixed Assets);
Basic Supply Chain Management and Basic Sales Management (Sales, Purchasing and Inventory)
Professional Services (Project management) with a broad set of Business Insight and reporting functionality as an integral part of the product.
Additionally the Starter Pack comes with a wide range of tools to customize the solution, to meet the needs of every customer together with deep integration opportunities to be made through web services.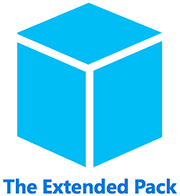 The Extended Pack is for growing, midmarket, or high-functional-needs companies who are looking for an adaptive solution with a broad set of functionality including:
Warehousing
Manufacturing
It comes with additional customization objects for doing more extensive customizations.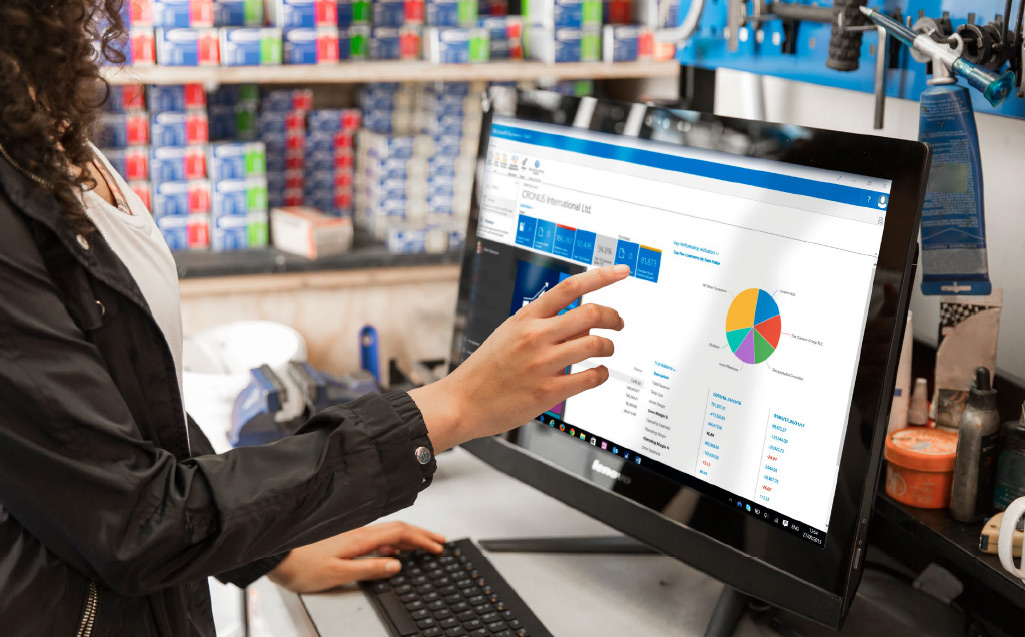 Financial Management
General
Fixed Assets
Cash Management
Supply Chain Management (SCM)
Sales and Receivables
Sales Tax
Purchase and Payables
Inventory
Warehouse Management
Manufacturing
Basic Manufacturing
Agile Manufacturing
Supply Planning
Power BI Content Pack
Business Performance Dashboard

Insights into Your Business

Details about Customers, Sales, and Finance

Automatic Refresh
Project Management
Basic Resources
Capacity Management
Multiple Costs
Jobs
Time Sheet
Sales, Marketing, and Service Management
Sales and Marketing
Service Management
Workflow
E-services
Document Management
Human Resources Management (HRM)
Organize and Track Employee Data
Job Openings and Hiring
Employee Benefits
Manage Company items such as Keys, Credit Cards, Computers, and Cars
Track and Record Employee Attendance
Clients and Usability
With Microsoft Dynamics NAV you can do more on the go, in the office, or at home with different client opportunities:
Windows OS
Web/Browser
Tablet
Mobile
SharePoint
Languages
Multiple Document Languages: Set up alternative descriptions of your inventory items and print reports in multiple languages (for example, you can make invoices in the receiver's language). Descriptions can be linked to individual customers, which is especially useful for sales to foreign countries.
It can, however, be useful to customize the item descriptions even for domestic customers. The alternative item descriptions are automatically selected. To use the multiple language features, the texts for the alternative languages must be inserted in the relevant application objects.
Multiple Languages: Switch languages on the client in real time, provided that the language is available in the program. The language module can be used to run multilanguage functionality.
Configuration and Development
Application Builder (A la carte)
Page Designer
Report Designer
Solution Developer (A la carte)
Table Designer
XMLports (100)
Query Designer
Extended Text
Intrastat
Job Queue
Reason Codes
Subsidiary (Unlimited)
Unlimited Companies
User IDs and Passwords
Application Objects
Codeunits (100)
Reports (100)
Tables (10)
XMLports (100)
Queries (100)
Pages (100)
Get More Detailed Information:
Download the Microsoft Dynamics NAV 2017 Product Overview and Capability Guide PDF to learn more about packaging of functionality and product capabilites: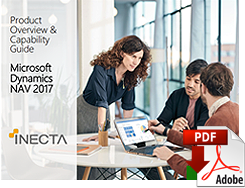 Get More Information, Pricing, and a Customized Demonstration
We'd love to tell you more about Microsoft Dynamics NAV 2016 and answer any questions or concerns.
Contact us for pricing & customized demo